Things to Celebrate
The one year anniversary of Osama Bin Laden's death. I don't think we should go run around the streets celebrating, but it was a big accomplishment for the U.S. to "get rid"of one of the most wanted men alive.
We should all dress up in our finest to honor Donatella Versace's birthday. Maybe wear a too-tight dress.
It's National Truffles day. I don't know if that means chocolate truffles or truffles you use for backing, but I'm hoping it's the first one. I love truffles.
News to Know
Obama landed in Afghanistan yesterday to sign an agreement with Afghan President Hamid Karzai to cover the decade after the US troops withdraw in 2014. Obama said troops will train Afghan armies, we will not build permanent bases, and we will not patrol the mountains or streets. With the agreement, Afghanis will know that we are supporters, but we're not necessarily going to be right there in the heat. (AP)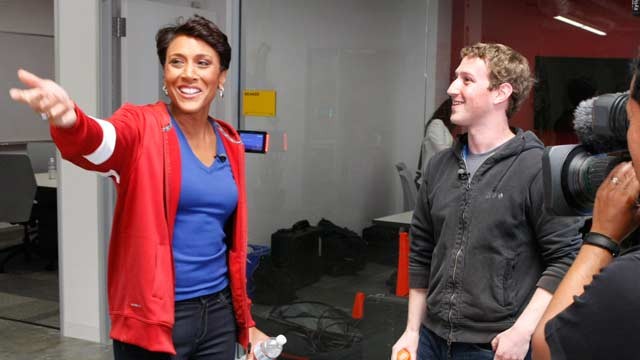 Facebook is now into the business of saving lives. You can sign up to be an organ donor on your page and hopefully help save some lives. There is a big shortage of donors so they're hoping the 900 million Facebook users will make a big impact. (Mercury News) Cubans are hoping for a cease in the travel embargo that started 50 years ago. Without the embargo, citizens will be able to travel out of the country easier. Well, there are still some rules like, not all doctors, scientists, military, etc. can leave at the same time because they're afraid of a "brain drain." (HuffPo)
Happy Hump Day!
–Katie