Tags
are kim and kanye getting married, ban on ivory, eat what you want day, end of the world, ivory ban, kim and kanye, kimye, mayan calendar, pill to prevent hiv, prevent hiv, twilight zone, twilight zone day
Things to Celebrate
It's Eat What You Want Day! I know No Diet Day was about two weeks back, but this day is even better. I kind of live by this motto everyday, but maybe I'll be even more of a fat kid today.
Beware of weird happenings. It's Twilight Zone Day. Maybe it's just an excuse to watch all the old episodes.
Today marks the 23rd Anniversary of the Worldwide Ivory Ban. No more killing elephants for their tusks. Great for humanity and for your wallet if you own any ivory.
News to Know
Some FDA advisors approved a pill that could prevent HIV. This doesn't necessarily mean the pill will be approved, but it's on a positive roll right now. This pill is meant for people who are more at risk for contracting HIV. They're afraid this pill may lead to an increase in risky behavior. The final decision will be made around June 15. (USAToday)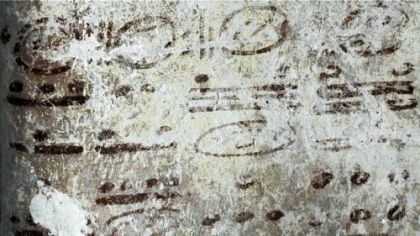 There's been a discovery of more Mayan Calendars and paintings in Guatemala. The new calender suggests the world ends on December 21, 2012, but the discoverers don't believe that it will happen. The excavation has brought new figures into the Mayan culture and new places of drawings that were never expected. (Post Gazette)
Rumor mills:  Are Kanye and Kim going to get married? In Kanye's upcoming single with Pusha T, he raps about wanting to put Kim in a white dress. Publicity or real life? I just hope it works out if they do get married. I don't think the two of them need more bad press. (AOL)
—Katie